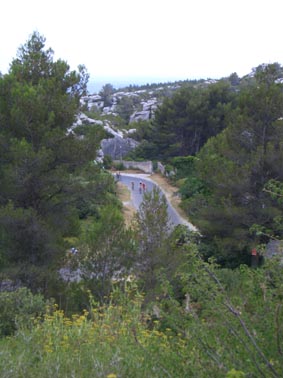 Do you have a family or a group of five or more people?
Let us design a custom tour for you! We have extensive experience leading tours in many of the most interesting regions of France.
Whether you are thinking about doing the climbs in the Pyrennees or Alps; the wine regions of Bourdeaux, Burgundy, Alsace, or Champagne; the US invasion sites in Normandy or the Cote d'Azur; or the fabulous and classic roads of the Loire Valley, Provence, or Dourdogne; we are happy to take you there.
We can design a trip around a tourism theme (wine, food, military history), a training theme (climbing, preseason mileage, participation in a specific event); or a family theme (interesting activities for all ages and abilites).
Let us know what you have in mind and we can help advise you.